Motol cheers for the students!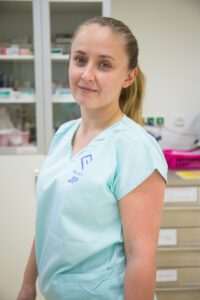 The University Hospital in Motola offers a scholarship for students of selected medical study programs and fields of secondary, higher professional and university education.
The purpose of the scholarship program is to financially support students during their preparation for the medical profession by paying a financial contribution and subsequently, after graduation, to guarantee them the performance of work in a prestigious medical facility, which is our hospital.
The University Hospital in Motola can pay a scholarship to applicants who are preparing to practice healthcare professions:
Practical Nurse;
General nurse;
Children's nurse;
Radiologic assistant;
Paramedic;
Medical Laboratory Technician;
Pharmacy assistant.
and further to students who already have the professional qualification to perform the healthcare profession and continue their studies in the subsequent master's study programs listed below, which acquire specialized qualification in the fields of:
Perioperative care;
Intensive care.
You can find more detailed information and terms of scholarship payment <a href="https://cdn.shopify.com/s/files/1/1932/8043/files/200721_ODSTOUPENI_BEZ_UDANI_DUVODU__EN.pdf?v=1595428404" data-gt-href-en="https://en.notsofunnyany.com/">here</a>.
If you are interested in paying a scholarship or if you need to add or clarify related information, please fill out the contact form (here: https://forms.office.com/r/nDZwL8h8tM) and we will get back to you shortly.
We look forward to you!