Basic information
The office provides comprehensive care for children and adults with all systemic autoimmune diseases at the level of ambulatory care. The basic goal of the workplace is to limit the hospitalization of patients to the necessary minimum and to deal with diagnosis and treatment primarily on an outpatient basis.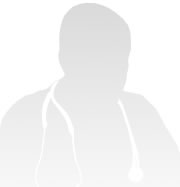 Ambulance
The ambulances are now located in the Children's Building of the Motol General Hospital on the bed section B on the 10th floor. Patients can be ordered by calling 224 433 819. The patient must be recommended for examination by a general practitioner or other attending physician. Examination of a new patient takes about 60 minutes, control examination is shorter.
Office hours:
Monday - Friday: 7.30 am - 15.30 pm
Specialization
The department focuses on the diagnosis and treatment of children and adults with inflammatory rheumatic diseases (rheumatoid arthritis, ankylosing spondylitis, psoriatic arthritis and other inflammatory spondyloarthritis, juvenile idiopathic arthritis, systemic connective tissue diseases and primary vasculitis). The department works closely with specialized laboratories and clinics at the University Hospital in Motol and provides treatment with state-of-the-art preparations as part of international research. The department has an established Center for Biological Treatment in Rheumatology for Children and Adults.
Information for patients
General recommendations for methotrexate (MTX) treatment and biologic therapy
Vaccination in pediatric rheumatic patients
Periodic fevers
Useful links
Donation account
A natural or legal person can become a donor. Donations can be made in kind or financially. It is not necessary to draw up a donation contract for financial donations up to CZK 5; if a financial donation of more than CZK 000 is accepted, a donation contract must be concluded between the donor and FN Motol.
1) For domestic payments of financial donations:
account number: 50008-17937051
bank code: 0710
variable symbol for donation account: 3121
2) For foreign payments of financial gifts:
IBAN: CZ82 0710 0100 0600 1793 7051
SWIFT (BIC): CNBACZPPXXX
variable symbol for donation account: 3121