Centre for Spinal Surgery, Motol University Hospital
The Centre for Spinal Surgery delivers highly specialized care in complex spine surgery. The number of surgeries performed and the scope of care provided rate our department among the leading centers in the Czech Republic. The subjects of our interest include practically all spinal conditions and diseases: injuries of the spine and spinal cord, degenerative and tumorous diseases, inflammations of the spine, congenital deformities, etc.
Cooperation with other departments
The department makes full use of the unique opportunities offered by the Motol Hospital, and of the multidisciplinary cooperation of all specialists when caring for patients with spinal diseases, from modern diagnostic methods to specialized care for patients with spinal cord injuries.
Consulting activities
We provide specialised consultations concerning trauma and emergency conditions by means of our consulting system, 24 hours a day. We also perform superconsulting services for a number of district and smaller hospitals.
Center for Spinal Surgery is a leader in surgical treatment of spinal conditions
Annually, we carry out nearly 1,400 spine operations per year, around 12,000 patients are treated on an outpatient basis and 1,600 patients are hospitalized.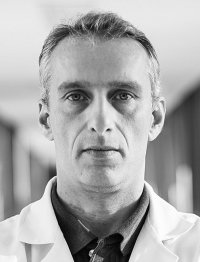 Head of Department
Prof. MUDr. Jan Štulík, CSc.
Contact:
renata.zachova@fnmotol.cz
224 432 581