Department of Paediatric Psychiatry, 2nd Faculty of Medicine,Charles University in Prague and Motol University Hospital
Physicians at the Child Psychiatric Clinic engage in the diagnosis and treatment of mental disorders of children and adolescents up to 18 years of age. It is the only independent psychiatric clinic in the Czech Republic. Children under 6 years of age must be accompanied by one of their parents.
The clinic accepts patients from throughout the country depending on the type of disease or disorder. This department provides both out- and in-patient care across the entire biopsychosocial spectrum. It also offers specialized programs in the fields of psychology and psychotherapy.
The clinic has achieved its most widely-known results in the diagnosis and treatment of childhood autism and food intake disorders. Clinic employees also deal with these disorders in their research work. Among other things they also focus on child psychopharmacology. Physicians help their patients with the most modern approaches in biological as well as psychotherapeutic treatments of psychiatric illnesses.
Some of our physicians and psychologists also work as as experts in the field of child and adolescent psychiatry at courts. Courts assign this clinic to work out revisions of judicial expert assessments. This clinic can also be regarded as a foundation for teaching of psychiatry at the 2nd Faculty of Medicine of Charles University in Prague. You can also find a sub-department of child psychiatry (IPVZ), where post-graduate studies in child psychiatry take place.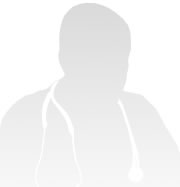 senior consultant
MUDr. Jiří Koutek, Ph.D.

contact

the

senior consultant
224 433 403, 224 433 403