Ambulance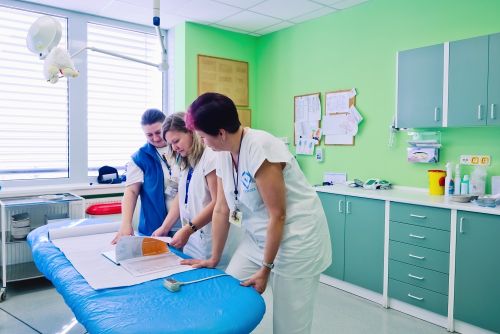 Outpatient clinic includes several ambulances for newcomers, children in the currently ongoing treatment and long-term monitoring of patients.
The Ambulance is intended for children whose medical condition allows regular outpatient monitoring and does not require hospitalization.
Part of the outpatient monitoring is the care for patients who have completed treatment and where regular inspections enable the early detection of potential relapse (ie. Dispensary).
In outpatient care also we see children several years after completion of cancer treatment and monitor possible late effects of therapy.
Part of this unit is also specialized on outpatient children after bone marrow transplantation. patients with hemangiomas, neuro-oncology outpatients, patients with hemophilia and non-oncological blood diseases.
Appointments for examination in one of the ambulances must be made by phone at the above telephone numbers.
First time appointments for new patients can be made with a referral of general practitioner's or other specialist.
Appointments cannot be set to a certain time, mainly due to the necessity of the entry laboratory examination.
Appointments are coordinated by doctors and nurses based on the need of a series of specialized tests and procedures, which must be addressed individually.
The order in which patients are seen is determined by your doctor - usually the time is determined based on the receipt of the laboratory results, health status or availability of prescribed chemotherapy and blood derivatives.