Hospital ombudsman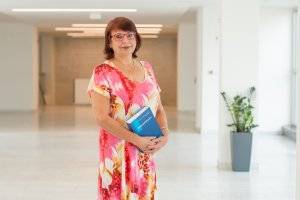 At Motol University Hospital, there may also be situations where patients believe that their rights have been violated or endangered. Because we respect our patients, we have set up a hospital ombudsman in our hospital. The main mission of the hospital ombudsman is to strive to ensure smooth communication between patients, their loved ones and Motol University staff when patients invoke their rights. The hospital ombudsman handles complaints, requests and other submissions in the least conflicted way possible in order to find a solution suitable for all parties involved.
What is the role of the hospital ombudsman
The hospital ombudsman at the Motol University Hospital takes care of the protection of patients' rights. It seeks to improve communication between patients, their loved ones and hospital staff. It strives to increase the quality of health services provided and maximum patient satisfaction. In its activities, the hospital ombudsman is independent, but in direct contact with the hospital management and the management of individual health care facilities.
When should you use the services of a hospital ombudsman:
The hospital ombudsman is at your disposal at FN Motol especially in the following cases:
when you believe that your rights, or the rights of your loved ones, have been violated or endangered,
when a workplace conflict has arisen or is threatened in connection with the provision of health services; or
when communication between the parties is stuck and the need arises to deal with the matter impartially.
How can you contact the hospital ombudsman with your requests:
in writing to the Ombudsman, University Hospital in Motol, V Úvalu 84, 150 06 Prague 5
by e-mail to ombudsman@fnmotol.cz
by personal service directly to the Ombudsman at his place of work
by phone to the numbers below
procedure-in-settlement-of-complaint-2014 (43,50 KB)
JUDr. Vladimíra Dvořáková - hospital ombudsman
Headquarters Building, SP, Node G
tel .: (+420) 224 437 000
Email: ombudsman@fnmotol.cz
Secretariat:
tel .: (+420) 224 437 001
Email: petra.maliskova@fnmotol.cz