Basic information
The Department of Medical Nutrition is a separate department of the hospital, which deals with the issue of nutrition of hospitalized or outpatient children and adults.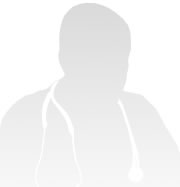 Specialization
The Department of Medical Nutrition deals with the issue of nutrition of hospitalized and outpatient children and adults in the Motol University Hospital. Based on a hospital-wide system of finding patients with nutritional risk, nutritional therapists visit these patients from the beginning of hospitalization. Based on the requirements of inpatient departments, nutritional therapists evaluate patients' energy and nutrient intake in current situations or during long-term follow-up. Nutritional therapists suggest diet or nutrition adjustments for regular or special diet regimens.
Nutritional therapists also specialize and work with teams of doctors and health professionals who deal with: DM, obesity, malnutrition, GIT disease, cystic fibrosis, eating disorders and other diseases.
The Institutional Nutritionist is the leader of the Nutrition Team, which brings together experts from all liaison professions - physicians with a F016 license, with certification of clinical enteral and parenteral nutrition, nutrition therapists, a pharmacist and others. Within the hospital system, it provides consular and executive hospital and outpatient nutritional care.
Equipment of the device
Computers with energy and individual nutrient calculation systems
History
From history to the present:
The Department of Medical Nutrition (OLV) was established by the decision of the director of the Motol University Hospital in OL .. The OLV works closely with the nutrition department, which helps patients in selective diets as needed. Organizationally, OLV is connected with the catering commission, professionally with the Nutrition Team of the University Hospital
Contact
MUDr. PetrTlaskal, CSc
Institutional nutritional physician
tel.: 22443370
fax .: 224433720
email: petr.tlaskal@fnmotol.cz
M.Sc. Marieta Baliková
Chief Nutritional Therapist
tel.: 224431915
fax .: 224433720
email: marieta.balikova@fnmotol.cz
Vratislava KOETS - tel. 224431928
Mgr. Jana MACKOVÁ - tel. 224431915
Mgr. Radka KROČOVÁ - tel. 224431928
Bc. Denisa MARIÁNUSOVÁ - tel. 224431915
Mgr. Daniela HANUŠKOVÁ - tel. 224431928
Bc. Anna ČÍHOVÁ - tel. 224431928
Mgr. Hana VAŘEJKOVÁ - tel. 224431915