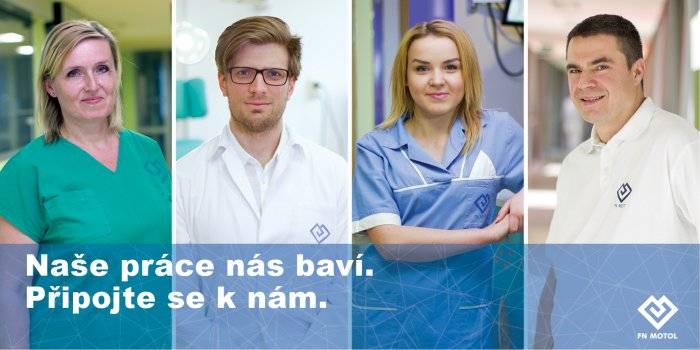 Why work at FN Motol?
Because with us:
You will always find a job - we bring together most medical disciplines under one roof.
You will experience uniqueness - we provide specialized and super-specialized care.
You will grow professionally - we provide specialization and further education in accredited programs directly in the hospital.
You will enjoy the work!
We are constantly ranked at the top of the Pharmacy and Healthcare category.