Basic information
The Department of Clinical Hematology (OKH) is part of the complement of the Motol University Hospital. It has two parts: laboratory and clinical. The laboratory performs routine and special hematological examinations for the University Hospital, with counseling and supraregional scope. The morphological laboratory is a reference workplace for all hematological malignancies of childhood in the Czech Republic. The clinical part is divided into an ambulance and a hospital. In 2013, the department acquired the status of a hematology department with extended care. The department provides diagnostic and medical care for adult patients with hematological diseases. In addition to preventive medical care, the staff of this department is engaged in pedagogical and publishing activities.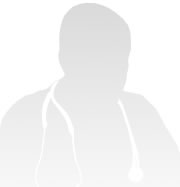 Ambulance
Hematology clinic for adults:
is located on the 3rd floor, node D in the blue building
Card file phone: 224 435 153
Contact e-mail: okhd@fnmotol.cz
Ordering patients by phone: 224 435 153 Mon-Fri 9:00-11:00 and 13:00-14:00
Employees: 3 doctors in round-the-clock operation, 5 nurses, 1 orderly and 1 THP
Hours of Operation:
Mon-Thurs 6:30 a.m. - 15:30 p.m
Fri 6:30 a.m. - 14:30 p.m
Office hours:
Mon-Thurs 8 am - 12:30 pm 13:30 pm - 15:30 pm
Fri 8:00 a.m. - 12:30 p.m. 13:00 p.m. - 14:00 p.m
Collections from 6:30 a.m
In addition to routine hematological examinations, the outpatient clinic provides medical and dispensary care for patients with chronic leukemias, multiple myeloma, myelodysplastic syndrome, as well as patients with congenital and acquired bleeding conditions and thrombophilia. The possibility of performing diagnostic bone marrow samples and the connection to a wide laboratory background even within the framework of interdisciplinary cooperation enables the diagnosis of all serious hematopoietic disorders.
Bone marrow trepanobiopsies are performed on an outpatient basis in cooperation with an anesthesiologist in a so-called analgesic session, ie painlessly for the patient and without the need for hospitalization.
Ambulance equipment is also used for the application of blood derivatives, cytostatics and other preparations. It allows this treatment to be provided during the daily operation of the outpatient clinic and saves the patient from being re-admitted to the hospital.
Hematology clinic for children:
Children's section, node B, 5th floor children's polyclinic
Phone: 224 436 464
Physician services and office hours - overview:
https://www.fnmotol.cz/microsite-kdho/o-nas/historie-a-soucasnost/soucasna-podoba-kliniky/ambulance/
For the professional public
Educational activity
Events and seminars
Grants and studies
Quality management
OKH Laboratory
OKH belongs to SVLS (joint examination and treatment units). The laboratory performs routine and specialized hematological examinations (approximately 70 methods). In 2022, the laboratory performed 950 operations. Operation is provided by daily and emergency services. The laboratory part is divided into several sections:
Revenue section ensures the reception of samples for their further processing in the hematology laboratory. Approximately 2000 blood samples are taken daily. The laboratory also accepts blood cultures for incubation during emergency services.
Analyzers section it is divided into a statistical and a routine part. In this section, a blood count examination and microscopic evaluation of peripheral blood smears are performed. Instrumentation: fully automatic top level analyzers, digital morphology system. Doctor: prim. MUDr. Jitka Segethová, University: Ing. Markéta Rusková, line: 5132,5134, XNUMX.
Hemocoagulation section has a laboratory for routine methods (coagulation screening, preoperative examination and control of anticoagulant treatment) and a special laboratory. Examinations aimed at diagnosing congenital and acquired coagulation disorders (hemophilia, von Willebrand disease, thrombophilic conditions) are performed here. Instrumentation - fully automatic coagulometers. Doctor: MUDr. Ivana Hadačová University: Mgr. Nováková Radka and Mgr. Mackurová Kateřina, line: 5136.
Section of common and special morphology - morphological examination of smears of peripheral blood and bone marrow as well as other punctates is carried out in this section. Doctor: MUDr. Elena Vodičková, University: Mgr. Kolařík Lukáš, section laboratory technician: Alena Houdková, tel .: year 5127
Department of Cytochemistry - special cytochemical examination of bone marrow, peripheral blood and puncture smears is performed here. University: RNDr. Alena Zámková, tel .: year 5135
Equipment of the device
The OKH laboratory is equipped with state-of-the-art analyzers. Since 2019, the new Sysmex XN-3000 hematology line has been in operation for fast, fully automatic blood count analysis together with integrated digital morphology. This system enables unique connections with other users using add-on software. The coagulation laboratory is also equipped with powerful automatic coagulometers, the equipment also includes a device for examining the functional ability of platelets. Since 2002, the department has been using digital imaging technology (microscope with camera), which allows you to document and present the findings of blood smears and bone marrow in digital form. Many years of experience with visual documentation and a huge amount of processed material led the department staff to publish a morphological atlas.
Department history
The tradition in the field of hematology in Motol in the post-war years was due to Prof. MUDr. Milos Netousek DrSc. and his assistant assistant MUDr. Heřmanský, who later became one of the leading Czech hematologists. They both worked in the internal department. The Department of Clinical Hematology was established in 1971 after the children's monoblock was put into operation and the children's clinics were moved from Karlovy Vary. It also included a blood bank. The hematology laboratory developed together with the Motol pediatric hematology, was soon equipped with new automatic blood element analyzers and began to expand the range of hematology examinations. One of the merits of prof. MUDr. O. Hrodka, DrSc, under whose leadership pediatric hematology developed rapidly in Motol, was that the hematology laboratory had become a quality diagnostic facility for pediatric hematology patients from all over the country. The priority of this laboratory remains the diagnosis and morphological classification of acute leukemias and myelodysplastic syndrome in childhood. These examinations are provided in close cooperation with the Department of Pediatric Hemato-Oncology, Motol University Hospital to patients throughout the Czech Republic.
Contact
Management and staff
| | | |
| --- | --- | --- |
| Chief physician prim. | MUDr. Segeth's Jitka | 224 435 101 |
| Deputy mayor | MD Hadačová Ivana | 224 435 101 |
| Chief laboratory assistant | Blanka Hájková | 224 435 112 |
| Secretariat | Kuncová Stanislava | 224 435 101 |
| OKH ambulance | Card file | 224 435 153 |
| Adult ambulance location | 3rd floor, node D, blue building | 224 435 153 |
| Location of the children's ambulance | Children's part, node B, 6th floor | 224 436 464 |
Doctors
MUDr. Vodickova Elena
MUDr. Mastic Lenka
MD Gregor Evžen
MD Donut Eliška
Professional university staff in laboratory methods
Mgr. Matejček Martin
RNDr. Castle Alena
Ing. Russian Margaret
M.Sc. Nováková Radka
M.Sc. Kateřina Mackurová
M.Sc. Kolařík Lukáš
Quality manager
Ing. Doischerová Lenka
Medical laboratory technicians
Jiřina Dehner
Dvořák Martin, Dis.
Houdková Alena - laboratory assistant
Urbánková Kateřina - laboratory assistant
Bc. Kořínková Eva
Polenova
Michaela

Schön David - laboratory assistant
Slavíková Grace Pavla – laboratory assistant
Bc. Šuteríková Michaela
Větvička Tomáš - another specialist
Filonová Yuliia – another professional worker
Nurses
Doležalová Monika
Potuznikova Zuzana, Dis.
Bc. Shoemaker Ivana
Alena Selinger
Pomaresová Lenka
Technical and economic workers
Brabencová Anna
Matoušková Michala
Sanitary
Simona the butcher
Vojtíšková Petra
Martina Kujelova
Ilona of Shuman
Contact
Primary:
MD Jitka Segethová
Chief laboratory assistant:
Blanka Hájková
Secretariat:
Stanislava Kuncová,
tel: 224 435 101